Abstract
The military campaign Khalifa Haftar started against Tripoli in Libya in April is in a stalemate. However, there are few key local actors that could change the situation. One of these is Misrata. The city-state consists of several powerful militias. Some of them support the Government of National Accord (GNA), but the city is not united and there are militias not allied with the GNA, just like during the war against the Islamic State in Sirte in 2016-2017.
What makes this city important for Libya's future? This article analyzes the strategic importance of Misrata and its history since the 2011 revolution.
Introduction
In West Libya, there is a strategic city of huge importance for Libya's future: Misrata. It is a port city with a population of about 300.000. This city-state plays a key role in the security and political framework in Tripolitania. The city has a huge amount of weapons, ammunition, military equipment, including tanks and aircrafts. It is a very important hub for Libya's import and retail sectors and has become a major political and military power center since 2011, due to the financial clout and cohesion of its business elite.

Misrata has evolved as political institutions changed over the years. The particular feature of this city is the emergence of close links between armed groups leading the war efforts, post-revolutionary militias (crucial component in the downfall of Qadhafi) and few but powerful business families financing them. Political institutions are today divided between armed forces represented by the Misrata Military Council (MMC) and the Municipality Council (civilian institution).

Misrata in the Aftermath of the 2011 Revolution

When in May 2011 Misratans forced regime forces to fall back along larger front lines, smaller armed groups formed alliances or merged into local larger brigades, for which strong logistical support became extremely important. The number of fighters in these groups increased to 40,000 by October 2011. In the immediate aftermath of the revolution, more than 200 militias, or "revolutionary brigades", were registered with the Misratan Union of Revolutionaries. An example is the Misrata Brigades (MUR). The Misrata brigades' brutal response to those perceived as loyal to Qaddafi resulted in accusations of war crimes by the UN's International Commission of Inquiry on Libya. MUR collected most of its weapons from forces loyal to ousted leader Muammar Qaddafi in Misrata, Sirte and Tripoli and were distributed amongst the fighters. The brigades were trying to protect their legacy of being at the forefront of the struggle and being those who were mostly affected by the war. The brigade also tried to establish itself as key political stakeholder in a new Libyan state that would include federal rights. Though the Misrata brigades are attached to the Libyan Ministry of Defense through the Association with the Misrata Union of Revolutionaries (MUR), it often operates independently and sometimes it also opposed the current Government of National Accord (GNA), despite allied today.

After the revolution, Misratan groups started operating both inside the city and outside (i.e. in Tripoli) to gain control of larger areas of the country. When it comes to Tripoli, these groups wanted to take control as revenge against the regime stronghold of Sirte and forcibly displaced the population of the nearby town of Tawargha, accused by them of having perpetrated crimes in Misrata.

Misrata politicians and armed groups gained greater significance. Local politicians emerged as supporters of a revolutionary agenda. Local armed groups leaders were able to be part of successive transitional governments and obtain key positions at major investment vehicles and state-owned companies.
Misratan brigade leaders successfully used lobbying strategies for the official recognition of the city's units and pushed for the former revolutionary forces to act as a substitute for the army. These forces gained recognition and budgets under various institutional arrangements which helped them to get important security sector resources. Revolutionary leaders and city's businessmen decided to work closely to increase their influence in the country and were convinced that Misrata should play a leading role after having greatly suffered in the revolution.

Through demonstrations, civil society activists successfully pressed for the election of a local council in Misrata in February 2012 in one of the first initiatives of its kind in Libya.
The Shura Council, formed by political heavyweights and brigade leaders, was the decision-making body. With its 100 members, the council was mostly dominated by a small group of about 30 politicians and businessmen closely linked to the brigades. This was not a new elite: many came from well-established families and some remained close to Misratan magnates who had constantly increased their influence exploiting the former regime's corrupt networks.

A very important event occurred in October 2012, when the city's General National Congress (GNC) representatives supported the proponents of Decision no.7, about the creation of a force to capture the historical rival of Misrata: the oasis town of Bani Walid, the last bastion supporting Qadhafi and where the Islamic State was able to establish a presence in 2016. The aim was to free many Misratans detained there. Misratan units formed the hugest component in the Central Shield, serving the GNC and part of the coalition Libya Shield Force. One Misratan GNC member, Salah Badi, personally participated in Bani Walid's capture.

Such an event was perceived as an interest of Misrata to increase its influence across Libya and dominate the new order. Hard-line Misrata's political leadership decided to push for a law to prevent members of the regime of Muammar Qaddafi from holding public office during the country's transition. This law was called the Political Isolation Law.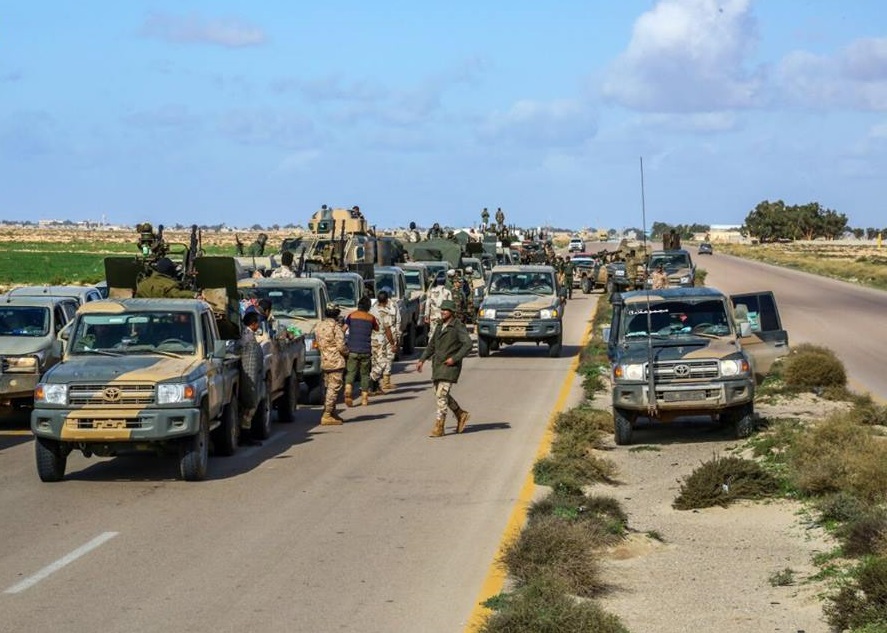 The Risk of Political Fragmentation

In March 2013 GNC members Badi and Abd al-Rahman Suwaihli ordered armed groups to attack the GNC and force the passage of the law. Some Misratan brigade leaders participated in the operation. However, this attempt failed and caused a fracture in the Misrata's leadership.

This important event helped Misrata's hard-liner politicians to increase their sphere of influence and get more power, but at the risk of provoking significant confrontational tactics in the struggle for power in Tripoli. Moderate Misratan GNC member, Hassan al-Amin, denounced his colleagues' decision and left the country, fearing for his life (Lacher, 2016). As the law was adopted in May, another moderate Misratan GNC member, Juma Atiqa, first vice president of the GNC, resigned to avoid his removal under the law. The Misratan leadership, however, was unable to control national politics, especially because of the failure to take over the transitional government and because of the emergence of internal conflicts.
Furthermore, these hard-line actions of Misratan leadership caused hostile public reactions in many parts of the country as well as damaged Misratan business interests: two major markets relocated to neighboring cities while Misratan-owned shops in Sabha and Sirte were targeted in this context of tension. In November 2013, when a protest in front of a base in central Tripoli, controlled by a Misratan brigade, caused clashes in which 43 people were killed, anti-Misratan sentiment increased dramatically. As a result, Misrata's local, military and Shura councils ordered their brigades to withdraw from Tripoli.

Despite the common order to withdraw brigades from Tripoli, tensions within Misrata's civilian and military leadership increased. On one side, some brigade leaders contested the authority of local institutions' decision to withdraw from the capital, which allowed Zintan's armed groups to re-establish their influence. Therefore, Brigade leaders in Misrata tried to form a new body, called Committee of 21, to represent their interests, but this attempt was unsuccessful as the city's power brokers were opposed and co-opted them (Lacher, 2014). On the other side, a rising number of Misratan businessmen and politicians started to promote a moderate strategy.

However, this moderate strategy was related to closed meetings due to the fact that whomever challenged Misrata's hard-line leadership too openly was threatened. This situation might explain why Misratan leaders initially refused to respond when General Haftar launched his offensive against revolutionary and Islamist groups in Benghazi in May 2014 and Zintani forces attacked the General National Congress in Tripoli to force its dissolution. Therefore, hard-line supports prevailed and some Misratan units redeployed to Tripoli but did not fight Zintani armed groups completely.
The Importance of the 2014 Elections
The situation changed significantly after the June elections to the House of Representatives in 2014. In Misrata, the vote showed a huge win of the city's counter-revolutionary businessmen leaders, like Suwaihli, Sulaiman al-Faqih, Fathi Bashaagha and Muhammad Ibrahim al-Darrat. In the other regions of Libya, revolutionary and Islamist forces suffered heavy losses and this consequently reduced the Misratan-led bloc within the parliament.

In July 2014, hard-liners started an operation, by joining revolutionary and Islamist forces from other cities, to attack Zintani positions in Tripoli. Misrata's brigades were the core part of the Libya Dawn alliance's firepower, and the main city's political leaders were the offensive's masterminds, and this helped at tactical level. The aim of the hard-liners was to dominate national politics and they were ready to bring the country to civil war, considering any local dissenters as traitor to their city. Misrata's business elite increased funds for the operation although the fighting affected significantly Misratan business in Tripoli.

Misrata lost power in the GNC for a number of reasons. Misrata's representatives lost part of their influence on the GNC because eight Misratan members of parliament (MPs), with 20 representatives from Tripoli, Benghazi and other cities, boycotted the legislature by meeting in Tobruk.

By late August, Libya Dawn had achieved its goal to withdraw the Zintanis out of the capital. The UN Security Council adopted the Resolution 2174, threatening to sanction who was threatening peace and security, so some foreign mediators started meetings and diplomacy between Tobruk, Misrata and Zintan to solve the issue. As a consequence, the involvement of foreign actors disunited Misrata's elite.

The brigades' leaders did not trust the politicians who had closed meetings with foreign envoys, so such leaders formed a new body to represent their interests, the Authority of 17 (Lacher, 2014). Several elements of the Libya Dawn alliance, such as some Misratan politicians, then supported the creation of a rival government under Umar al-Hassi in Tripoli (after he was fired by the GNC in 2015 because of unclear accusations), thinking that de facto control of some areas could be converted into formal government authority. However, this did not happen. Those Misratan leaders who supported the offensive positioned themselves to dialogue with Tobruk and were backed in this by the Authority of 17.

Misratan elite was increasingly divided as more leaders decided to change their alliance with Islamic political movements to build a centrist coalition that would give them a role in a unity government. The rift in Misrata's elite approach towards Tobruk continued over the year, but without leading to open internal conflict. However, this could raise the possibility of Libyan National Army airstrikes against western ports and airports, whereas working for an independent peace with the eastern government would increase the risk of localized ground fighting in and around the capital.

In 2016 Misrata Increased Power

Misrata's importance increased in 2016 and still remains. In 2016, Misratan forces, including many brigades controlled by the MMC, constituted the largest component of Bunyan al Marsous (BAM), the coalition formed to face Daesh in Sirte in an 8-month battle. BAM forces also include 604 Battalion, in which Madkhali Salafists (from across western Libya and Sirte) were the most prominent members. As in other regions of Libya, Madkhali Salafists rose their influence in Misrata over the past year. In January 2017, the Misrata Military Council announced that its brigades would join the so-called Central Military Zone of "the Libyan Army", showing themselves as loyal forces to the GNA. Various prominent political and business figures in Misrata today support the unity government (i.e. Misratan businessman Ahmed Maiteeq, now Vice Chairman of the Presidential Council). This has helped GNA to secure the support of several armed groups, such as the important Halbus and Mahjoub brigades. Nevertheless, the Misratan Municipal Council declared its support to the hardliner Tripoli militias, which opposed to the peace process. A key figure is represented by Salah Badi who opposes the UN-backed unity government.

Today, there are two councils involved in all issues that concerns the city and they are formed by either hardliners and moderate personalities. Misrata's elite is consequently divided between those who support Al-Sarraj's government (moderate militias) and who oppose him (hard-liners). Among the main figures supporting GNA there is Misrata's Colonel Salem Juha, who was being rumored on social media in 2017 to be Al-Sarraj's choice as chief of staff.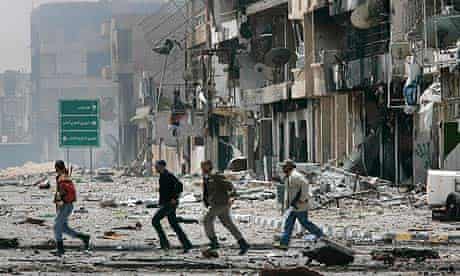 Conclusion

Eight years after Qadhafi's fall, Libya remains in a chaotic state based on fragmentation of power. Such a fragmentation is due to the contrast between West and East Libya (Tripoli and Tobruk), and tribal conflicts. This affects rebuilding of effective state institutions and national reconciliation. New heterogeneous trends have emerged and continue to emerge but state fragility and and informal security providers just like other non-state armed actors (i.e. smugglers) actively encourage the outsource of the security sector due to the lack of inclusive military command structure. In Libya this has been more of a bottom-up process as national armed forces have lost internal cohesion, while diverse armed actors have become integral to security arrangements (mostly informal) and have almost acquired the legitimate status thanks to "de facto" legitimization by state authorities.

The stalemate of Haftar's current military operation against Tripoli has strengthened cooperation among forces in Tripoli but is likely to be structurally more unstable because of alliances are on short-term basis. The strategic role of Misrata's forces is crucial. Militias played a key role in the fall of Qadhafi while, in 2016, they took the lead in the fight against the Islamic State in Sirte, and still represent a key actor in the current scenario.

This city-state continues to play a key role in the security and political framework of Libya.

Misrata has always been strategic but today is extremely valuable because of its powerful and equipped armed militias. They are contended by both Al-Sarraj and Haftar, but the situation is unpredictable and may change any time.

References

McQuinn B. History's warriors: the emergence of revolutionary battalions in Misrata, in: P. Cole & B. McQuinn (2015) The Libyan Revolution and Its Aftermath, Oxford University Press, Oxford;
Lacher W. (2016) Libya's Local Elites and the Politics of Alliance Building, Mediterranean Politics, Mediterranean Politics, 21:1, 64-85, DOI: 10.1080/13629395.2015.1081451;
Lacher W. & Cole P. (2014) Politics by Other Means: Conflicting Interests in Libya's Security Sector, Security Assessment in North Africa, Small Arms Survey; Ouannes M. (2011) Composante endogène de la résurgence tribale, Outre-terre, Vol.3;
Pack J., Mezran K. & Eljarh M. (2014) Libya's Faustian Bargains: Breaking the Appeasement Cycle, Atlantic Council, Rafik Hariri Center for the Middle East, Washington D.C.